Application Tools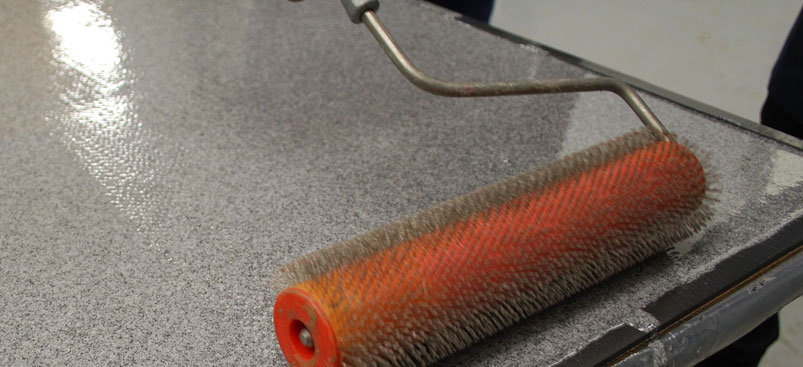 Zeraus has a complete line of High Performance Floor and Surface Coating Tools, for the professional installation of our products.
Application Squeegee Frames
The standard in the Protective Coating industry. These "clamp-style" frames make it easy to change blades. The unique gusset bracing and threaded handle adapter are the most durable on the market. These are quality frames that can be used over and over again, requiring only the purchase of replacement blades.
Spike Shoes
Constructed of durable solvent-resistant polypropylene. Features a snap-lock buckle system and 13 specially placed spikes per shoe.
Spiked Rollers
Are vital in ensuring proper floor coating material adhesion. They are designed to be used on freshly applied floor coatings for the purpose of releasing trapped gas as well as to assist in the leveling process of several varieties of floor coatings. These rollers are easy to clean; allowing for repeated use.
BigFoot Professional Floor Coater
These floor coaters are the fastest, most efficient floor finish applicators available. They apply a wide range of waterborne and solvent based finishes with professional, even, consistent coverage every time. Their unique cushioned squeegee action leaves a smooth, streak and bubble-free finish with amazing speed. Large areas such as open commercial and residential spaces, hallways and gym floors, are finished flawlessly in record time.
For more information, visit MidWest Rake website at: www.midwestrake.com