Leveling, Repair & Patching Cracks in Concrete

ZeraBond™ Type 3
General-Purpose Clear Epoxy Concrete Gel
It is a 100% solids, two-component clear epoxy concrete adhesive gel. It is designed primarily for concrete repairs and as a crack filler prior to the application of ZeraDur™ epoxy floor coatings. It is easily mixed and applied, has a convenient one to one mixing ratio by volume, and has excellent non-sag properties. It is designed for all repair work in concrete, wood and steel.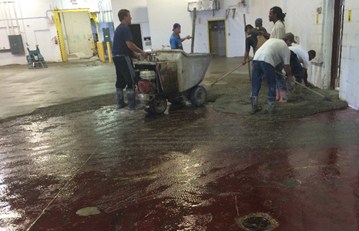 ZeraKrete™
Epoxy Patching, leveling and Repair Material

It is a 100% solids, two component, epoxy patching material to smooth and level severely eroded concrete substrate. Applied by a flexible steel trowel, ZeraKrete is designed to fill holes and fine cracks and hide floor imperfections prior to applying high performance epoxy coatings or waterborne urethane paints. ZeraKrete is recommended for garage floors, porches, industrial warehouses, stairs, mechanical rooms... etc. It is also ideal as a concrete block filler coating for smoothing walls.
ZeraJoint
Self-Levelling Control-Bearing Joint Filler
It is a 100% solid, two-component, self-Levelling flexible epoxy urethane joint sealant for load bearing, saw cut or preformed control joints.
Benefits:
100% solids, low odour, zero VOC's
Adheres to both damp and dry concrete surfaces
Cures as low as 5°C (40°F)
Excellent self-Levelling and flow properties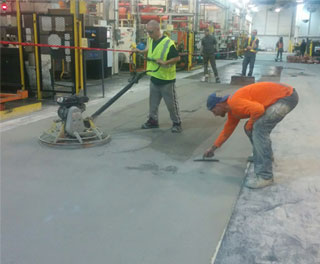 This versatile 3-part system consists of a low viscosity epoxy binder and a special factory blend of silica-aggregate that is applied up to a ¼ inch thickness using a hand or power trowel technique. ZeraFloor™ generates a highly durable floor topping with excellent impact resistance. It is also used for repairing severely corroded and damaged floors.
ZeraFloor™ SL
Self-Leveling Epoxy Floor Patching Material
It is a high strength, self-leveling, 100% solids, three--component, epoxy floor patching material. Applied by a flat or notched squeegee, this floor surfacing system is designed to repair eroded or severely damaged concrete floors prior to receiving high performance epoxy coatings.