A Self-Levelling Multicolored Epoxy Quartz Floor
ZeraDelux SL-Granucol It is a multi-colored monolithic self-levelling floor topping that is a 100% solids, three-component epoxy system consisting of ZeraDelux SL ultra-clear epoxy in combination with Granucol, multi-colored aggregate.
It is faster in terms of application and more economical than the traditional multi-colored quartz broadcasting system. It takes only one step instead of 3 steps to generate the desired performance.
Benefits
A smooth, seamless and highly aesthetic finish.
High-build coating in a one-coat application.
Provides for a cleaner, safer, and more sanitary work environment.
Low odour, 100% solids, durable, low maintenance coating.
Lightweight material compared to a standard broadcast quartz system.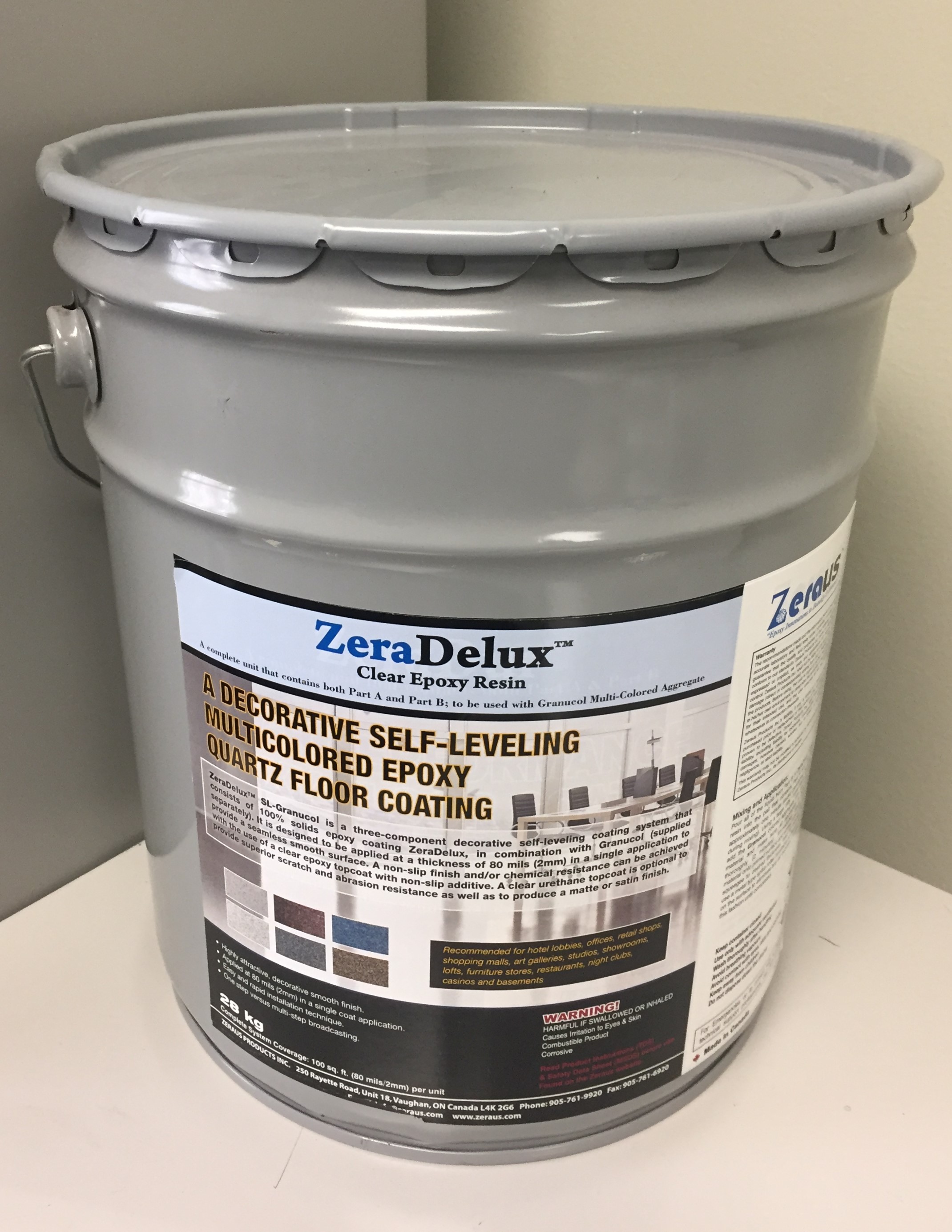 Ease of Application