Polyaspartic Coating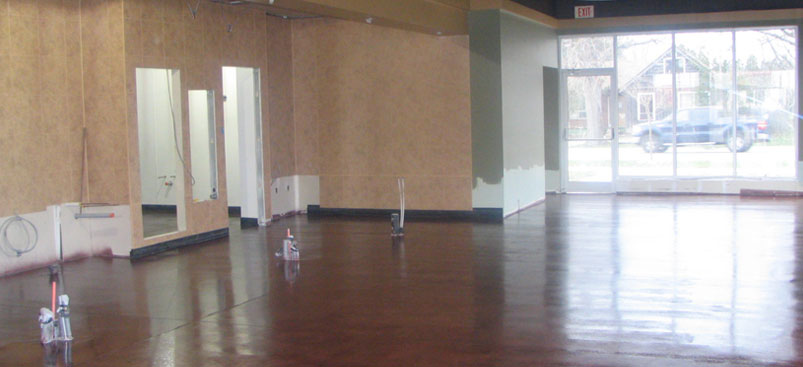 ZeraBrite ™
ZeraBrite is a two-component, 100% solids, aliphatic polyaspartic coating. It provides exceptional toughness, abrasion and scratch resistance, combined with excellent gloss retention and color fastness in both interior and exterior applications.
ZeraBrite™ is an all-weather, all season, outstanding UV resistant, fast curing product, that can be installed in a single day down to 0°C (32°F). It is also ideal for fast turn-around projects particularly during shut-down maintenance. It only needs 2-3 hours for foot traffic exposure, and can sustain vehicular traffic in 16-24 hours after it is applied. A coloured version (white, grey and beige) is available and also a super fast cure safety yellow line paint.
ZeraBrite™ SB-90 is solvent based high solids slower cure version of same.
ZeraBrite™ is designed primarily as a clear topcoat for the aesthetics and protection of decorative epoxy flooring systems such as metallic, multi-coloured quartz, textured flake-embedded flooring as well as pure white floors.
It is also highly recommended for residential garage floors as well as exterior floors such as porches, swimming pool decks, balcony decks and traffic-bearing decks, loading docks, freezer rooms, maintenance rooms and fast turnaround commercial floors.
· Attractive high gloss coating with exceptional clarity
· Rapid cure and hardness development with extended working time
· Zero VOC's; in compliance with government regulations
· Cures down to 0°C (32°F)
· Outstanding outdoor stability & UV Resistance
· Superior abrasion, scratch and mar resistance
· Highly resistant to staining and yellowing            
· Resistant to gasoline, water, oil, alcoholic beverages and food acids
· Tough and flexible with excellent impact resistance