Performance Waterborne Coating Polymers
Save time & money... protect the environment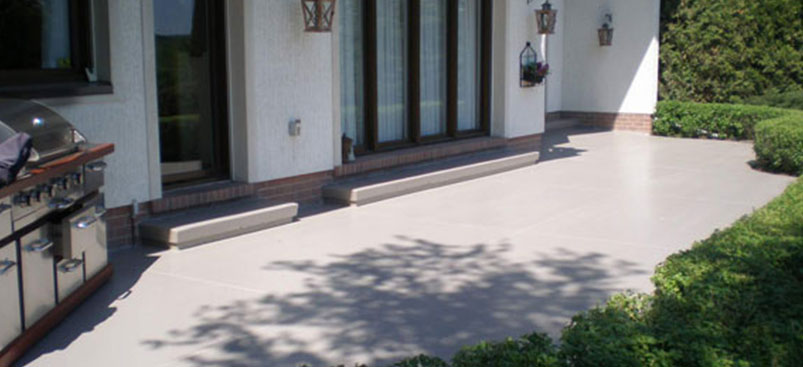 For years, Zeraus Products, Inc. has been researching and developing "state-of-the art" epoxy and waterborne coating for indoor and outdoor applications driven by our concern for the environment.
Zeraus is now offering a range of uniquely designed advanced formulations that allows painters and contractors to do the job of making the substrate (concrete or wood) beautiful while providing protection against the harmful and destructive elements of UV exposure.
Low odour; contains no HAPS
Excellent gloss retention and colour fastness
Fungus and mildew resistant
Available in matte, satin and high gloss finishes
Non staining with excellent clarity
Zeraus' high performance water-based epoxy primers/sealers have many advantages over solvent-based primers and 100% solids epoxies.
Our waterborne coating system was selected by Air Canada for 86,000 sq.ft over 100% epoxy and was successfully installed in 2013. You can refer to the specification here.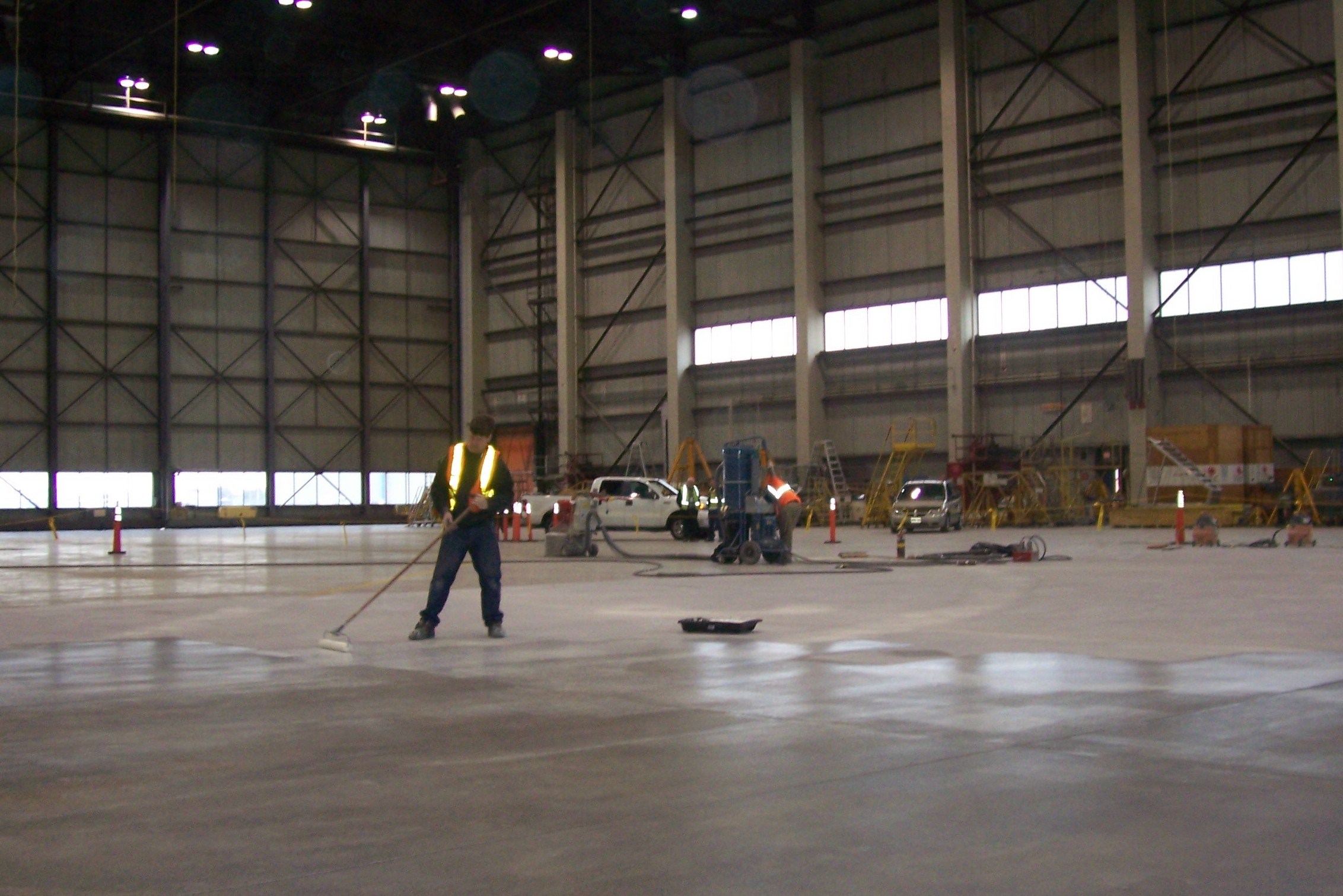 They offer a wide range of characteristics that are unattainable by conventional epoxy technologies, and they can be highly beneficial to certain applications. Some of these benefits are:
Safe & Easy to Use
They all are safe, clean and easy to use. They have no odor and contain no volatile solvents, corrosive or hazardous materials.
The products are especially suited for use in areas where it is inconvenient or impossible to close down or evacuate, as opposed to other solvent-based primers that contain strong offensive odors or hazardous solvents. They are ideal for "do it yourself" applications.
Fast Setting
Many of them offer long pot life and fast-dry characteristics. These fast setting primers may set in 4-6 hours allowing the topcoat to be applied on the same day, saving both time and money.
Maintain Natural Look of Substrates
Most of Zeraus' water-based primers do not darken the concrete color, thus maintaining the natural attractive color of the concrete.
Excellent Adhesion
Water-based primers exhibit excellent adhesion to dry concrete; some of them are particularly suited for damp surfaces or even over green concrete (less than one week old).This is of particular benefit as general contractors do not have to wait 28 days as in the case of solvent-based epoxy primers.
Ability to Adhere to Fresh Concrete
The ability of some of Zeraus' water-based epoxy primers to adhere to green concrete (less than one week old) as opposed to 28 days old for solvent-based or 100% solids epoxy is of particular benefit to general contractors.
It saves them time, and allows them to manage the project more efficiently, within their budget and deadlines.
Breathable:
Most of these water-based primers are breathable, preventing liquid from passing through into the concrete, but allowing moisture vapour due to hydrostatic pressure from beneath the floor to exit. They exhibit excellent barrier properties, maintaining high pore resistance after long term immersion in sodium chloride solution.
They prevent liquid from passing through into the concrete, but remain breathable to allow the internal moisture to dissipate through the surface and prevent damage which can be caused by entrapped moisture.
The coating product may be used as a topcoat to control the sheen and provide protection against scratch, mar, high heel marks and abrasion.
ZeraTuf W-102: It is recommended over clear epoxy (natural finish) or stain epoxy based flooring.
ZeraTuf W-104: It is recommended over white finish, ZeraDelux multi-color quartz and ZeraOrnate (Metallic).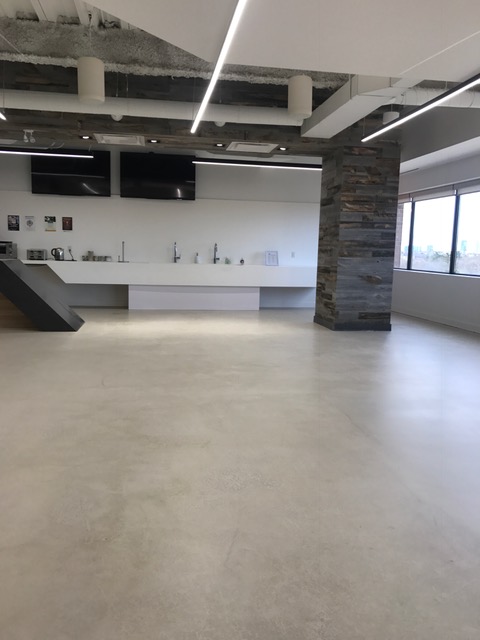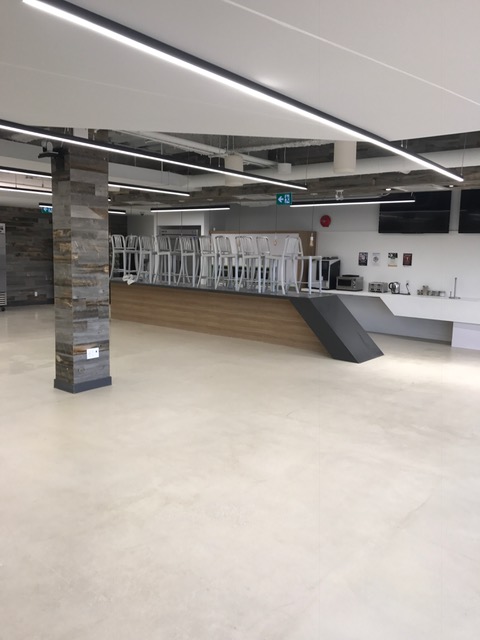 This product is based on UV and color stable aliphatic waterborne urethane coating. To be used for applications such as balcony, porches, stairs, and swimming pool decks.
ZeraCote W-205 NS
It is a single component, non-slip waterborne aliphatic polyurethane coating. It is available in two standard colors (grey and beige). ZeraCote W-205 NS exhibits excellent UV resistance, gloss retention and color fastness for exterior applications. It displays a unique combination of hardness and flexibility, and is fast drying (multiple coats per day). It has superior performance in terms of durability and chemical resistance as well as abrasion and impact resistance. It is recommended for balconies, porches, swimming pool decks, basements, cafeterias, etc.
ZeraCryl W
It is a high performance single component, self-crosslinking waterborne Nano-based acrylic urethane sealer specifically designed to protect and enhance the appearance of concrete for both interior and exterior applications. It offers great exterior durability, non-yellowing characteristics with excellent adhesion, and chemical resistance   
ZeraCote W-204
ZeraCote™ W-204 is a premium, odorless, waterborne aliphatic urethane floor coating. It displays a unique balance of hardness, flexibility and chemical resistance. It is available in a variety of colors in matte finish.
SURFACE PREPARATION
New concrete must be cured for a minimum of 28 days before applying ZeraTuf™. The substrate must be above 12oC (54oF) and must be free of all dirt, waxes, previously applied coatings, oil, grease, laitance and any foreign matter that may interfere with the bond of the primer to the prepared substrate. Cracks and surface defects should be repaired prior to the application of the primer. Concrete surfaces to be coated should be mechanically cleaned to provide a clean tooth for the primer application.  If acid-etching is the method of choice for preparation of the concrete surface, the etched surface must be thoroughly flushed and dried for 24 hours prior to application of the primer. Use an epoxy-based primer such as ZeraPrime™ W-48FS over prepared concrete surfaces.
ZeraTuf™ adheres very strongly over epoxy coatings of all types. The epoxy floor to receive ZeraTuf™ must be clean, dry and free from contaminants. Sanding with 60-80 mesh grits is recommended.
APPLICATION:
ZeraTuf™ may be applied with a  roller, spray or brush. A spray technique offers the best performance for film consistency and appearances. For spray applications, ZeraTuf™ may be thinned with water (5% by volume) to a viscosity of 22 sec (Zhan cup #2). Maintain uniform thickness along the entire floor. Remove excess before drying.
Air spray: suggested equipment , or equivalent:
Nozzle size 1.8- 2.0 mm and atomizing air 2.8-3.2 bar.  Airless spray:
Tip orifice is 0.011 to 0.015", atomizing pressure: 2700-3300 psi.
Roller Application:
It must be noted that every contractor has his/her own technique in applying a clear coating to obtain an attractive defects-free finish. The following are just guidelines:
Ideally a  lint free 9 mm nap roller is used to apply ZeraTuf™. On larger jobs, we recommend using a commercial 18" roller.
Apply the coating , with a minimum pressure, in a uniform consistent pattern in a one pass application to provide an even coat.

DO NOT ALLOW THE FRESH EDGE OF THE COATING TO DRY. If the coating begins to "clarify" (begins to change from milky white to clear), the coating is curing. Do not roll back into this coating at this stage, as this will create lap marks, hazing, and other differences in the cured coatings appearance. Also avoid heavy applications and puddling.
Two to three coats at a coverage rate of 300-500 sq. ft/U.S. gallon is recommended depending on the porosity of the surface being coated. Allow 4 hours drying time between coats or 12-16 hours for traffic.
It is recommended that  cross-linker ZeraLink™ XL be used in the topcoat(s), particularly in heavy-pedestrian traffic applications. Slowly add Part B ( ZeraLink™ XL) into ZeraTuf™ W-104 under agitation for 2 minutes. Apply the coating over a properly prepared surface.
Curing:
The finished floor will take normal foot traffic after overnight drying but may remain susceptible to marking by furniture or heavy traffic until fully cured for 3 days after application. (Do not cover the coating until fully cured. (Minimum 3 days @ 23oC/74oF)
LIMITATIONS
Avoid puddling or applying the coating in a thick film as it may cause shrinkage, cracking, and poor adhesion
Applying ZeraTuf™  over a highly damp surface or as a thick film may cause whitening that may not disappear over time
If  multiple coats are required, reapply within 24 hours; otherwise, light sanding is required to achieve good  inter-coat adhesion
Not recommended for warehouse facilities, industrial applications, garages, or vehicular traffic
It will require 7 days of cure (with ZeraLink™ XL) to achieve maximum performance
TROUBLESHOOTING
Slow dry or clearing: Low curing temperatures; high humidity; lack of ventilation after application.
Streaks: Product applied too thin.
Fish eyes: A foreign material on the surface, like oil, grease, or silicone.
Bubbling: Overworking the product with applicator: shaking the finish before applying; or, high
temperatures during application.
Peeling: Improper floor preparation.
Dirt particles: Applicator not "de-fuzzed" causing loose fibers in the film; or, room vents not sealed during the application.
Screen marks: Using too aggressive of a screen between coats.
Hazy film: High humidity during drying.
Lap marks: Not maintaining a "wet edge" when applying the coating
How to Care for ZeraTuf/ZeraCote Urethane Floor
Prevention
These are the condition to avoid:
Chemical spillage (strong solvents, paint strippers, battery acid, brake fluid); in case of accidental spillage, wash immediately with plenty of water.
Dirt and grit are the worst enemies, it leads to scratch the floor
Standing can wrap and damage the floor badly
Caustic and hard cleaners
Dragging furniture or sharp objects
Do not use vacuum with beater bars
Sever impact from heavy objects
Direct sunlight would discolor the epoxy coating by nature
Regular Care
SWEEP: Brooms with fine, exploded ends trap dust and grit effectively.
VACUUM: Canister vacuums with special bare floor attachments are the surest way to get rid of all the dirt and dust.
DUST MOP: Use a good dust mop --- one with a 12- to 18- inch cotton head ---- and a special dust mop treatment. Spray the treatment onto the mop head 12 to 24 hours before dust mopping.
Mix an all-purpose cleaning product such as Pine-Sol or Mr. Clean and mix it according to manufacturer's directions in a bucket with warm (never hot) water. Scrub the floor as needed with a sponge mop or string mop.
CHEMICAL RESISTANCE OF WATERBORNE COATING

ASTM D 1308 – Covered Spot Test, 24hrs @ 23C
| | | | |
| --- | --- | --- | --- |
| Chemical | ZeraTuf W-104 | ZeraTuf W-104 with Crosslinker | ZeraTuf W-104 Grey |
| Baking Soda | No Effect | No Effect | No Effect |
| Sugar | No Effect | No Effect | No Effect |
| Sulphuric Acid (10%) | No Effect | No Effect | Stained |
| Chlorine | No Effect | No Effect | No Effect |
| Lactic Acid (10%) | Stained | Stained | Stained |
| Colorax (50%) | No Effect | No Effect | No Effect |
| Windex | No Effect | No Effect | No Effect |
| Coffee | Stained | Stained | Stained |
| Ethanol (50%) | Stained | Stained | No Effect |
| CLR | No Effect | No Effect | Stained |
| White Wine | No Effect | No Effect | No Effect |
| Red Wine | Stained | Stained | Stained |
| Vinegar | No Effect | No Effect | No Effect |
| Tea | No Effect | No Effect | Stained |
| Milk | No Effect | No Effect | No Effect |
| Ketchup | No Effect | No Effect | Stained |
| Mustard | Stained | Stained | Stained |
| Cooking Oil | No Effect | No Effect | No Effect |
| Leather Cleaner | No Effect | No Effect | No Effect |
| Windsheild Washer Fluid | No Effect | No Effect | No Effect |
NOTE: The information contained herein is given in good faith to be used as a guide for product selection. Since operating conditions are beyond our control, customers must ensure that the product is suitable for the purpose in which it is intended. All information contained in this Chemical Resistance Chart is to be used as a guide and is subject to change without notice.