Waterproof Epoxy Flooring Membrane Systems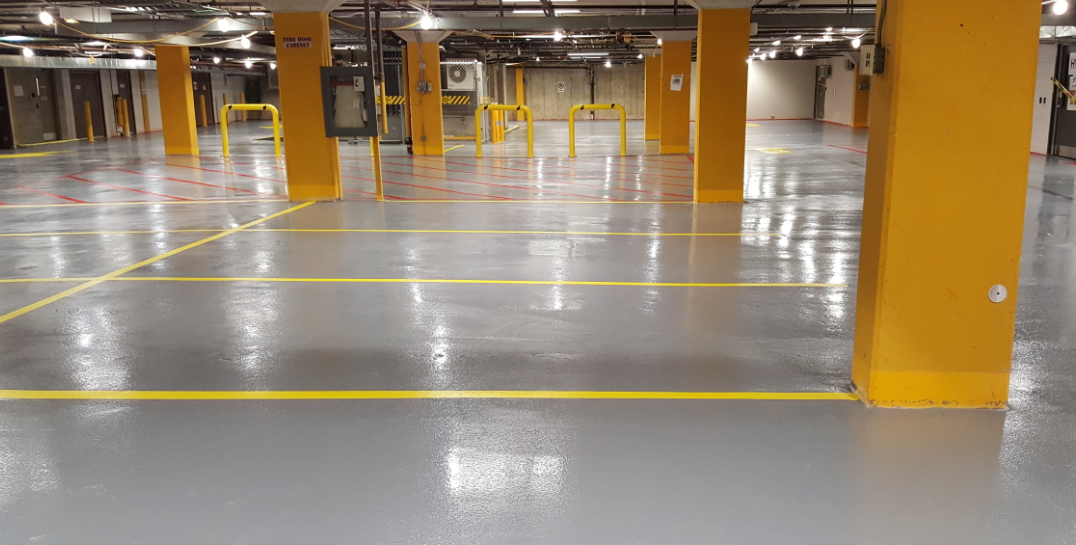 Traffic bearing waterproof epoxy flooring systems consist of an elastomeric waterproofing membrane and protective wearing course/topcoat.
Depending on the end use, it varies from foot traffic (mechanical rooms, balconies, etc.) to heavy-duty vehicular traffic in applications such as commercial parking garages.
Non-Toxic, Easy to Use, Durable Urethane/ Waterproof Epoxy Flooring System
Low odor with minimum disruption to condominium living
Long pot life (working time) for ease of application
Capable of bridging post application cracks up to 1.6 mm
Retains its strength and integrity; does not harden with age
Accommodates minor movements of the concrete floor
Not sensitive to humidity during installation
It is a heavy-duty, low odor, multi-coat liquid-applied waterproofing membrane. It consists of an amine-cured polyurethane elastomeric membrane, ZeraDeck 99M Membrane, and a tough flexible wear and slip resistant urethane-modified epoxy topcoat, ZeraFlex HB. Together, they provide an attractive durable monolithic waterproofing system for mechanical rooms.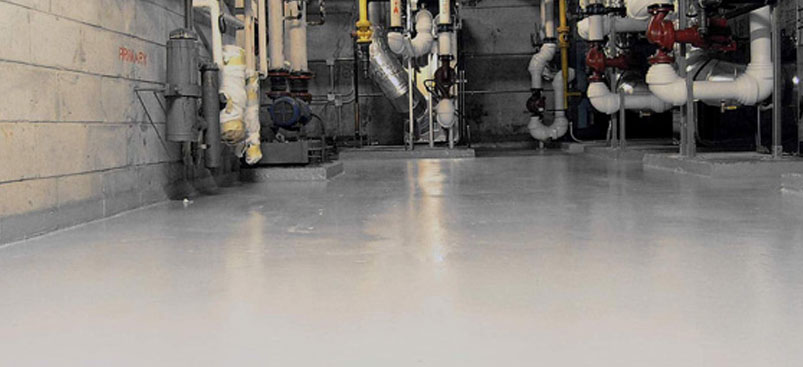 ZeraDeck™ TDS system is a zero VOC, multi-coat, traffic deck system for interior applications. It consists of a waterborne epoxy primer (ZeraPrime™ 95DS), an amine-cured polyurethane elastomeric membrane, (ZeraDeck™ 99M), a flexible fully-seeded epoxy intermediate coat (ZeraGuard™ DC100) and an aluminum-filled fast-setting high abrasion resistance epoxy topcoat (ZeraTop E-100). Together they provide a tough, aesthetically pleasing, durable and monolithic waterproofing system. It is recommended for repair and rehabilitation of existing parking garages.