Mattamy Homes "Saturday in Downsview Park", Toronto...
A 74,000 sq. ft. job of the highly advanced non-slip balcony deck coating system from Zeraus Products. It consists of ZeraDite 82NS (flexible urethane-modified epoxy primer/base coat) and ZeraClad W-35 (waterborne aliphatic urethane). Together they provide a long lasting highly attractive UV-resistant coating that protects the balcony deck from water, salts and sunlight degradation.
Job is installed by C&A TEDESCO WATERPROOFING INC.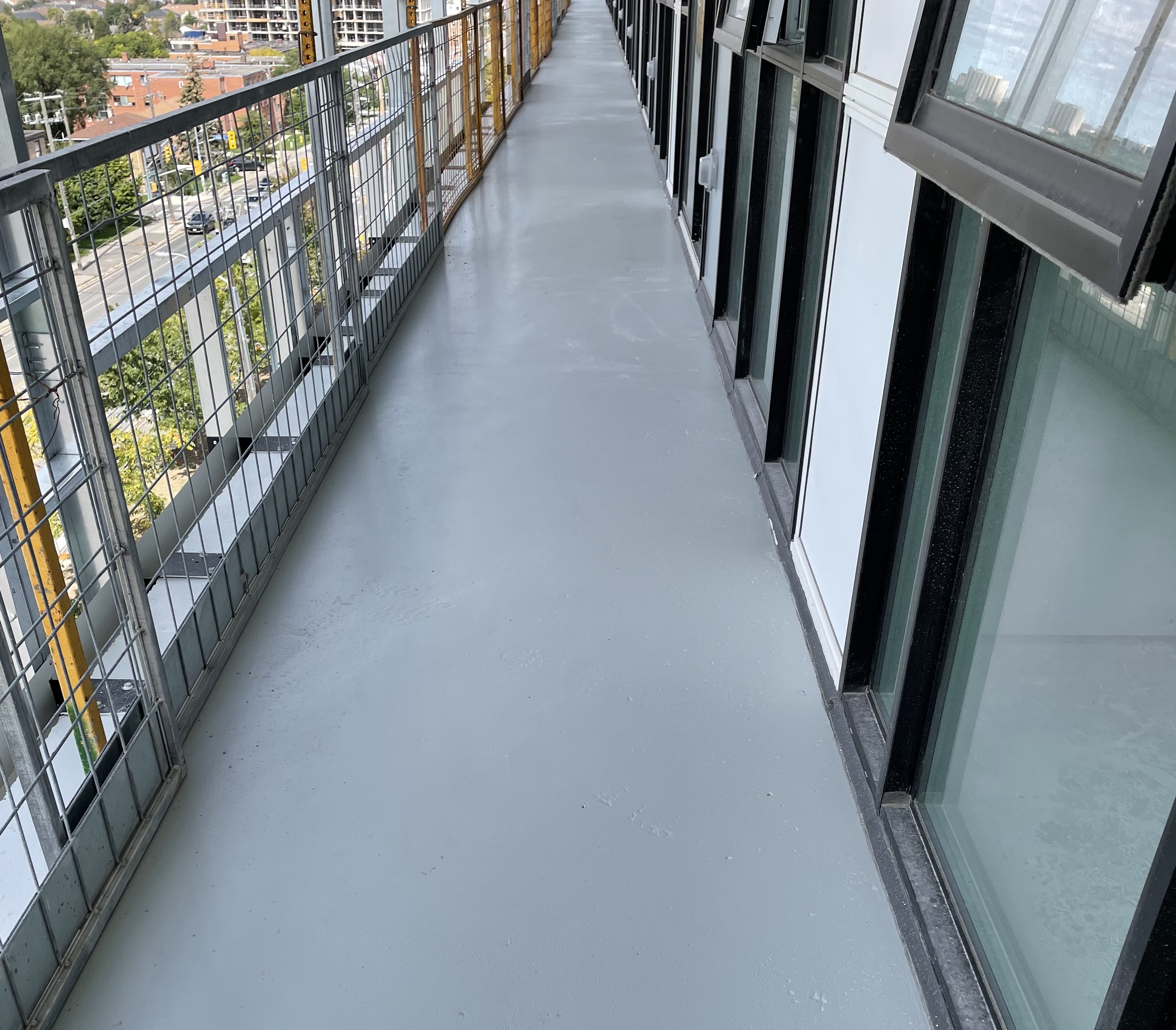 Zeraus' traffic deck waterproofing membrane continues to make inroads...
Completed a week ago, 24,000 sq ft of multi-layer waterproofing membrane on residential parking garage in London, Ontario. The system consists of ZeraPrime 95DS epoxy primer, ZeraDeck 99M (elastomeric waterproofing membrane), fully seeded textured ZeraFlex HB-WC (epoxy /urethane hybrid technology) and top coated with ZeraBrite TC (100% solids grey polyaspartic coating). The outcome is great, highly successful.

The job was installed by Auburn Developments, at 560 Wellington St., London Ontario. Tel; 519-434-1808