Consumer Products
Do It Yourself & Save Money!
The smarter choice for your home or property:

• Garage floors     • Patios & porches     • Stairs & walkways

• Driveways     • Interlocking pavers     • Swimming pool decks

• Exterior wooden decks     • Wood repair & restoration
Imagine a clean, shiny garage floor that looks great and lasts for years!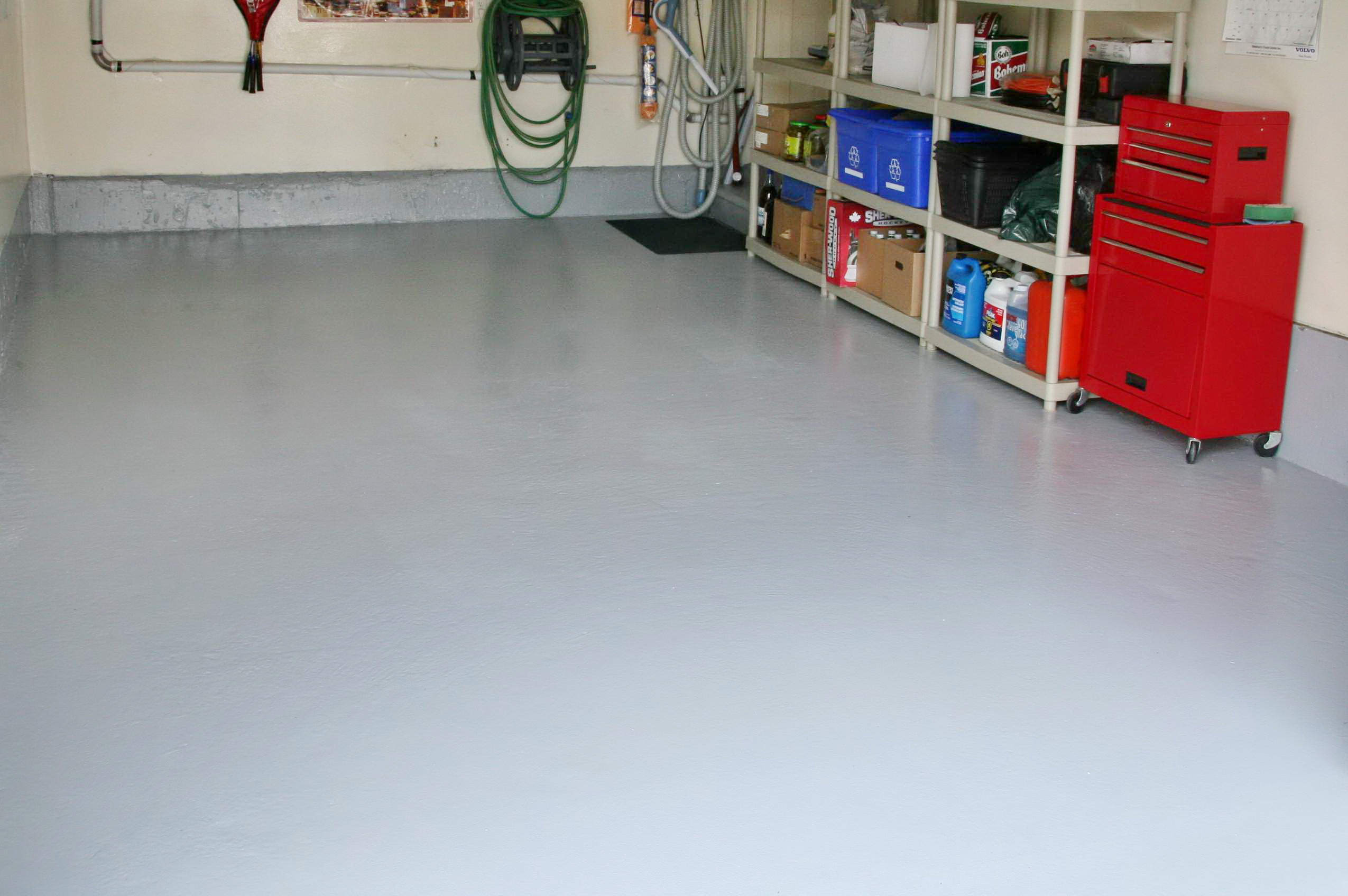 ZeraDur™ 99SC
100% Solids Epoxy Garage Floor Kit
Coverage: 200-230 sq. ft. per unit

Unit Size: 3.79L (1 U.S. gallon)

ZeraDur™ 99SC is a non-slip attractive, 100% solids epoxy floor coating, low-odor two-component epoxy garage floor coating. The non-slip additive is supplied in the kit; just mix and apply using a short nap roller.
Introducing...

ZeraBraze™
100% Solids Do-it-Yourself Epoxy Floor Coating

Coverage: 480-500 sq. ft. per unit (smooth) or 680-800 sq. ft per unit (non-slip)


Unit Size: 11.34L (3 U.S. gallons)

ZeraBraze™ is a 100% solids, solvent-free, slow curing 2-part epoxy floor coating that an average homeowner can install in two days. It is a self-priming coating which can be used with or without a primer. ZeraBraze is versatile, it can be applied as a smooth high gloss coating or made non-slip through the use of speciality additive. ZeraBraze produces a uniform, aesthetically pleasing and durable finish. ZeraBraze is offered in Grey, Tan and Clear.

ZeraBraze may also be used as a highly attractive flake-embedded decorative flooring system in combination with multi-coloured flakes (pictures below); this is then followed by a protective coating of ZeraBraze Clear.

Glazier Blue

Safari Brown

Autumn Blend

Granite Mix

Fireworks
Recommended for residential garage floors, basements, auto shops, showrooms, recreational facilities, cafeterias and small commercial floors.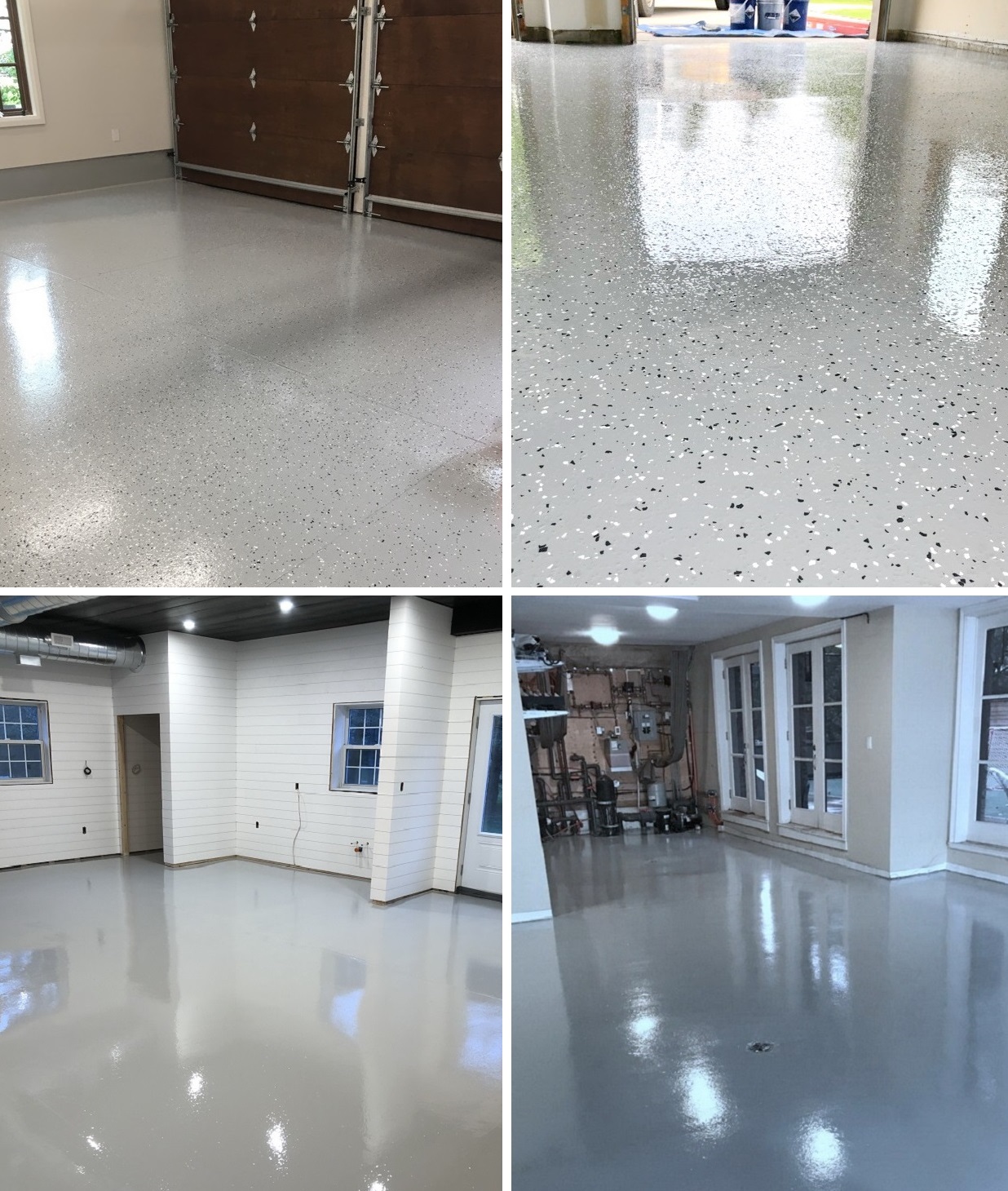 HOW TO SAVE TIME AND MONEY …
and keep your deck looking its best, new or old!!!

ZeraShield™ W
Waterborne Fortified Epoxy Wood Sealer & Stain

ZeraShield™ W is an advanced nano-based two-component epoxy that penetrates deep into the porosity of wood substrates, thus consolidating wood fiber and discouraging the growth of mildew and algae. It contains UV-blocking additives to prevent the destructive damage of direct sunlight exposure.

Available in (from right to left) clear, natural, Cedar, Driftwood grey, Redwood and Rustic.
ZeraShield™ W is ideally suited for sealing and staining pressure treated wood and can be used on interior or exterior wood surfaces including porches, decks, stairs, railings,  sundecks, fences, wooden balcony decks, patio furniture,  and all other natural wood surfaces.

This is the only true exterior two-part epoxy wood sealer in the market today, anywhere; available exclusively at Zeraus Products Inc. We invented it, perfected it, and are now offering it to DIY consumers.
 ZeraCrown™
Nano-based Waterborne Urethane Acrylic Concrete Sealer

ZeraCrown™ W is an advanced waterborne, nano-based urethane acrylic concrete clear sealer and stain. It offers great exterior durability and non-yellowing characteristics, as well as excellent adhesion and chemical resistance.
It is offered in clear high gloss, semi-gloss and satin in both smooth (for vertical application) as well as non-slip. It can also be tinted to be applied as a concrete stain.
Recommended for exposed aggregate concrete, stone and interlocking pavers on horizontal and vertical surfaces. Also for driveways, walkways, patios, pool decks and balcony decks.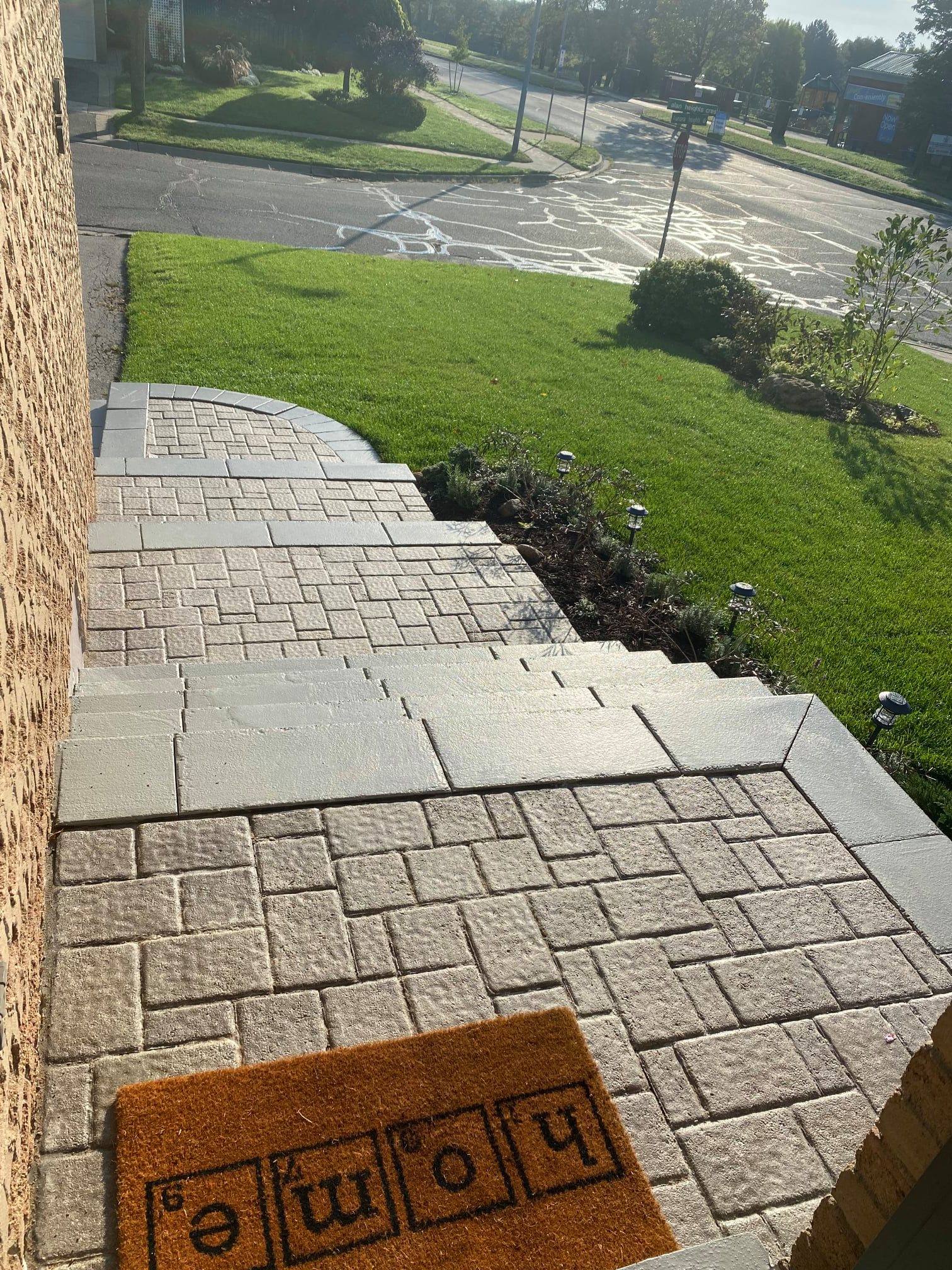 Enhance your balcony deck with...

ZeraBina™
Exterior Non-Slip Waterborne UV-resistant Urethane Coating

ZeraBina™ is a satin-finish single component odorless exterior waterborne urethane coating. It exhibits outstanding properties that are far superior to other acrylic or oil-based coatings in terms of durability, flexibility, weather resistance and colour fastness. ZeraBina™ is offered in silver grey, oyster grey and tan colours. It must be used with an epoxy primer such as ZeraDite™.

Designed for porches, balcony decks and swimming pool decks.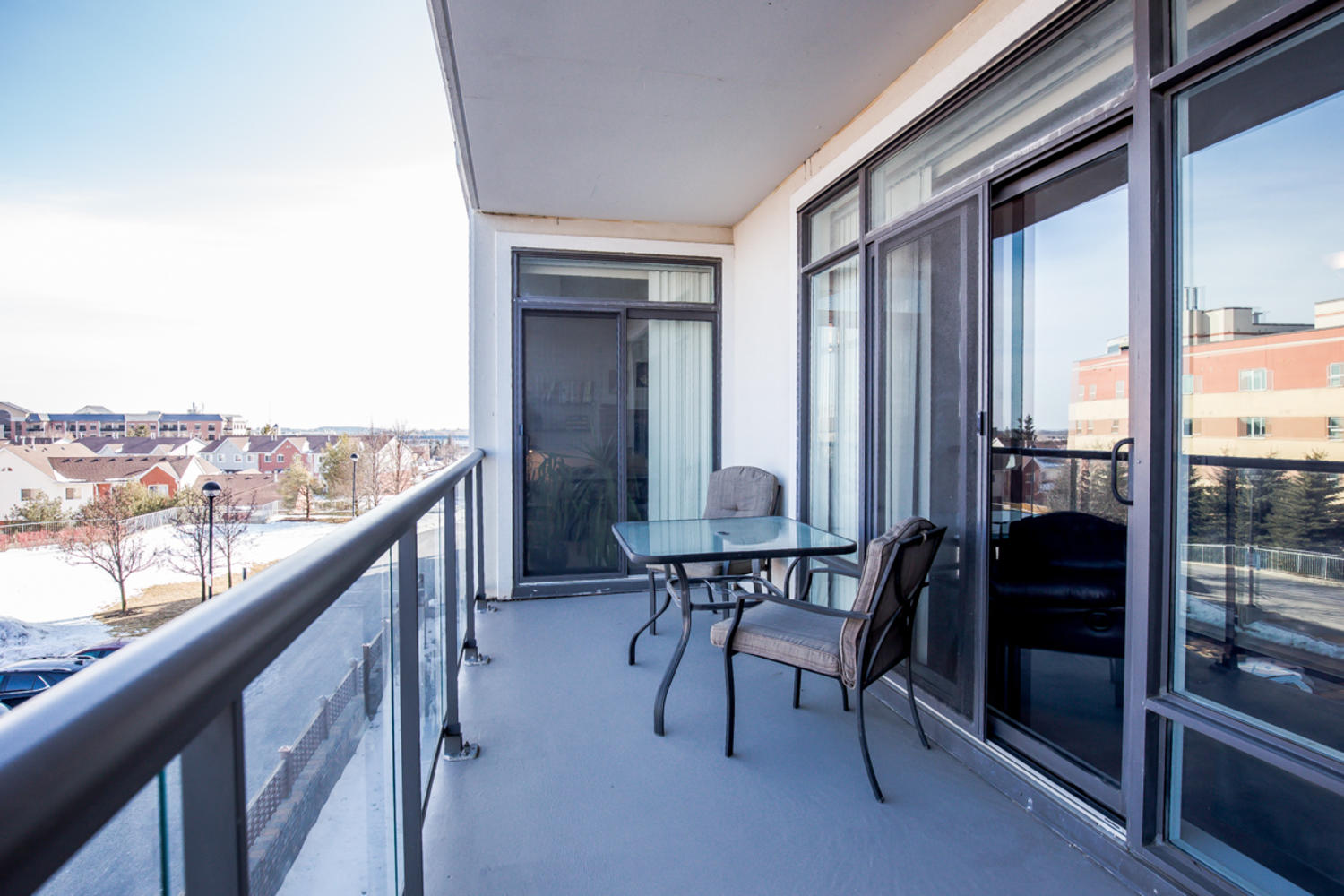 ZeraDite™
Do-it-Yourself Epoxy Concrete Primer

ZeraDite™ is a 100% solids, solvent-free versatile highly advanced, two-component, slow curing epoxy concrete primer for indoor and outdoor concrete surfaces. It has excellent cure properties, even at low temperatures, and provides excellent adhesion to marginally prepared or otherwise hard to adhere to concrete slabs. It is available in clear, oyster grey and earth grey.

Recommended for residential garages, balcony decks, porches, swimming pool decks and basements.
Why replace it when you can fix it...and

make it better, stronger and last longer?


ZeraBond™ 
Epoxy-Based Crack Filler & Adhesive Gel

| | |
| --- | --- |
| | Unit Size: 1L |
ZeraBond™ is a 100% solid, two-component epoxy-based crack filling, which has butter like texture, designed to repair and fill both vertical or horizontal cracks and small holes.
Type 1: is a flexible urethane modified epoxy for all exterior work on structural wood, concrete, metals. It is highly recommended for exterior wooden decks and as adhesive for rigid plastics, glass and any boding requirements for flexible materials and surfaces.
Type 3: for interior concrete repair and crack fillers such as residential garage floors. It is available in clear (amber) and grey.

ZeraCroma™
Color-Grade Waterborne Asphalt Sealer

ZeraCroma™ W is a waterborne coloured sealer based on unique alkyd/acrylic hybrid technology that is designed to bring new life and colour to asphalt pavement. It is offered in several highly attractive stylish earth tone colours.
Recommended for asphalt surface in both indoor and outdoor applications including driveways, tennis courts and parking garages.
ZeraCrystal™
Crystal Clear Decorative Epoxy Resin

Unit Size: 11.34L (3 U.S. gallons)


 
ZeraCrystal™ is a two-component, 100% solids, crystal clear epoxy resin that provides an attractive, high gloss tough material to be used for a wide range of applications. It is highly resistant to yellowing and best in its class for UV resistance. It is designed to be applied at minimum 1/4 inch film thickness up to 2 inches (5cm) in a single coat application without generating exothermic heat or shrinkage.

ZeraCitrin™
Biodegradable Cleaner & Disinfectant Liquid
(Based on citric acid solution)

Unit Size: 3.79L (1 U.S. gallon)


 
ZeraCitrin™ kills most of viruses, bacteria, mold and mildew. It is effective in removing soap scum, road salts residues, hard water stain, lime and rust. Recommended for healthcare practices, laboratories, schools, offices and homes.